Words and photos by Dave Everson
I believe that over time we gain wisdom that helps us train smarter and smarter. I once heard someone say, "Where you're at five years from now depends on what you read and who you spend your time with." And that's so true. While we crave the miracle routine that works for all – the best diet, the best 6-pack-maker in just two weeks (I'm talking abs here) – it just doesn't exist. Therefore, we have to read a lot as there's no single perfect way to fitness that works for everyone.
I read books from strength coaches, cycling coaches, road racing coaches, mountain bike specific training, new training for alpine climbing, specific books on power lifting and maximum strength, books on nutrition, mental training, recovery, biographies on great athletes, climbers, legendary expeditions, you get the idea. Then there's all the documentaries to watch on the same topics. It's only when you fully dive in that you can start making the conclusions that seem to make the most sense for your body and your own goals. Then as exercise physiology research continues and results in better training and more athletes breaking world records, well, I guess our education is never complete. But it's all good. This is about our passions and keeps us moving stronger, faster and longer.
Then the other part, who we spend our time with. I've been into alpine mountaineering, including rock and ice climbing, for about 30 years. And about the same for mountain bike racing. I've always had people in my circle of friends who are better than I am, faster bike racers, fitter and more skilled climbers. And even these days, while I may have more experience in the back country, young climbers move faster or skip the snow shoes and prefer ski ascents. There's always going to be the new and improved or more efficient way. We surround ourselves with successful people in our sport so we stay motivated and keep pushing ourselves, or even push through that next sufferfest. 
Now, about peaks and valleys. Any training program works through phases where we build and recover. If we just keep pushing harder and harder, we plateau. One of the most difficult parts to get right is recovery. As a cyclist that raised three kids and works long office hours, I follow more of a time crunched cyclist routine. That means during the week the interval training is really intense. Then a I do a long easy endurance ride on the weekend. Like a lot of riders, I couldn't take my eye off of the average speed and wanted to see that go up too. But I was missing the big picture here and real design of the training program, to make the intensity part the focus.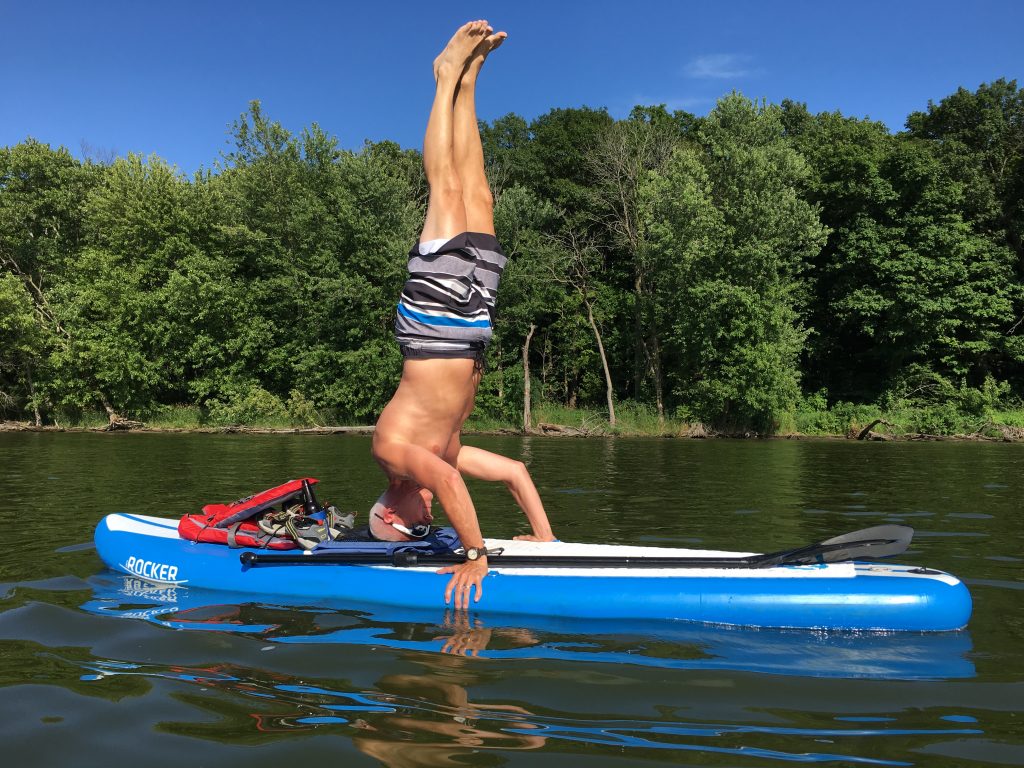 When doing intensity training, the intervals should stay in their zones and for intervals like 100% effort peak and fade, you should truly be giving that peak all you've got in each interval. The only way that can happen is if the recovery between intervals is really an easy spin, really recovering. I felt guilty going easy between intervals but as a result, I couldn't go as hard as I possibly could on the next peak. I didn't really recover, yet my average speed was getting faster. Overall, I was training myself to go slower. Ouch! We're better off going hard on the intervals and truly resting and spinning easy to recover between. In the long run we build more overall power with better intervals. The average speed will also increase in time, but it cannot be the focus early on.
Pretty much the same applies to other sports, say ice climbing. I can push really hard climbing for three or four days. But the forearms and joints just need to recover. Not only that, but mentally we need to recover from the massive amount of adrenaline building day after day. The mind and body need a break.
I'm also a big believer in a rest day every week. And usually a set of active rest days every three weeks or so. After a three to four-month training program, I'll then take a full week of active recovery time. If you're a cyclist, try an easy run on some days. Climbers, get on a slackline. Kayakers, get on a stand up paddleboard for a change. Just work your muscles from different angles and slow things down to allow that needed recovery. Going down into the valley of rest prepares you for the next peak.
Hammer on, climb on, fine that perfect line through the whitewater and hit your peak. Then enjoy the rest and get back in the valley. Repeat.