a father's day story
By Jacob Wuertz, Rock/Creek All Mountain Team

I'm sure I'm not the first person to say this, but my Dad taught me everything I know about being outdoors.
But beyond that, my celebration of the outdoors and the lifestyle I now lead is largely due to his work—for reasons like the story I'm about to tell you.

---
Many of you will remember, even if you felt it decades ago, the electricity of starting your first trip outdoors. Everything detail is an adventure: the planning, the packing, even the car ride.
When I was 9, my Dad and I set out to Montgomery Bell State Park to go backpacking. I can't recall the specific date, but I can still feel the glorious mid-spring Tennessee breeze.
Before we go any farther: Dad, if you're reading this, sorry I whined about the Pop-Tarts that got squished in my pack all trip.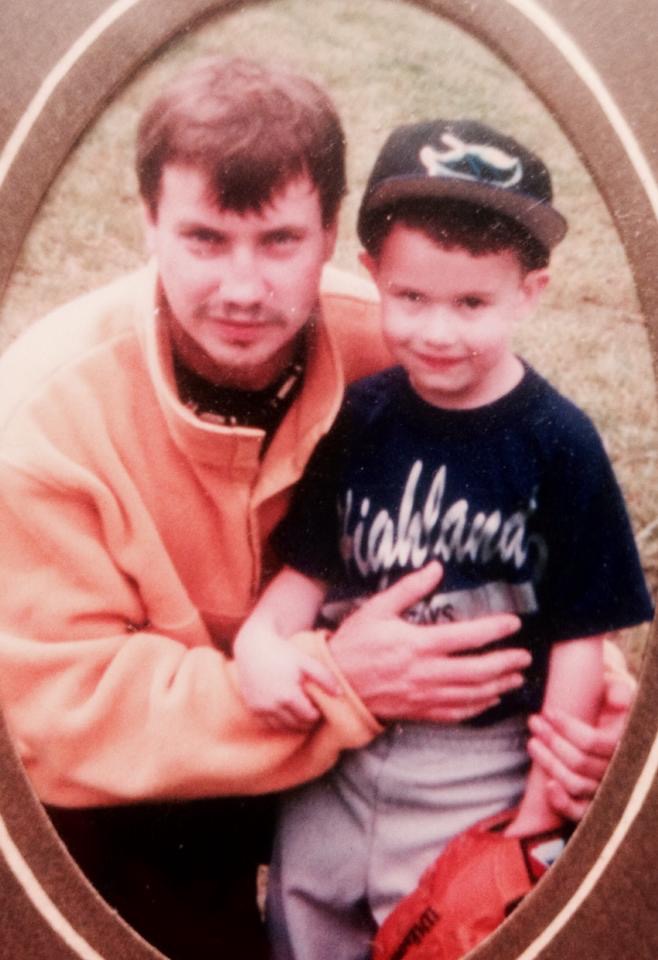 I was largely excluded from the planning phase of the trip, given that my most notable experiences outdoors were a couple nights in a tent and a Knot Tying merit badge. And as we parked and loaded down the packs, I don't remember worrying much about the food supply or where we were going to sleep.
I just remember that electric excitement and wondering, "Am I even ready for this?"

Luckily, my dad had the same question. He packed enough ramen and oatmeal for a trip twice the length of ours. His old 65L Lowe Alpine pack was loaded down with enough weight to keep that worry off his mind for a little while.
You were young once, and I'm sure you remember what happens when that excitement wears off for a kid. For me, if happened around mile 5…on the first day. What had been a grand adventure very quickly became my dad dragging a very slow, very grumpy 9-year-old over rock gardens and creek crossings.
Not that it was all terrible—I distinctly remember enjoying meals (except the Pop-Tarts, again sorry, Dad) and the couple miles immediately after those meals.
But midway through the second day, I hit my limit. You may know the feeling of catching a toe on a just-too-tall rock, the sheer panic that comes thereafter, and the inevitable face-first plummet to Earth that happens early in your outdoor career.
Mine was particularly pleasant because it happened in a little sharp rock garden, ripping up a good bit of my forearm and absolutely crushing any good attitude I had left.
I won't admit that I cried, but you're free to take that creative liberty if you wish.
So there I am, picking myself up off the ground, bleeding a decent amount from various extremities. And Dad doubles back to help me up, undoubtedly as frustrated with the trajectory of the trip as I was.
I was simply done. Tired, grumpy, and disappointed by my Pop Tart experience (seriously, I could not let that go), I just sat down. In my mind, a nice long break was in order.
Out of some mixture of love and deep frustration, my dad knelt down and looked me right in the eye—the way you do when you've got to get a point into someone's soul. He leaned in and said something I'll never forget, "Son, there's no quitting out here."

---
I believe some words hit us so hard that they get written into our bones.

Those words still shape my outdoor experiences today. Sometimes, the only way out is further in. There's no quitting out here.
The funny part might be that he probably doesn't even remember saying that to me. It was a simple reality to him.

---
He helped me up, and so began the last afternoon to morning of my first trip. And I'm happy to report that it was smooth sailing from there – I remember loving so many things about that last leg. Everything suddenly became an adventure again.
They say addicts are just chasing that first high, and I sometimes feel that way. It was a life-changing moment, shaping the person I became into something like my Dad.

---
This isn't a tale about getting outside young. I'm lucky to have a Dad that kept me outside for much of my developmental years, but we don't all have that.
I hope that this reminds you that the outdoors shapes you– it can make you better. We're all just kids at recess out there, and I hope you remember that recess is a part of learning for a reason.
Thanks for reading.
And specifically, a happy Father's day to Milton, the hero of this story. Love you, Dad.