After entering the trail running scene while in college at Virginia Tech, Darren Thomas quickly became a standout competitor at races across the country. In the past five years, Darren has won or placed in nearly thirty trail races (according to Ultrasignup) including Pikes Peak Marathon, Grindstone 100, Hellgate 100k and dozens more. Next weekend, Darren is taking on the StumpJump 50k for the first time, and we couldn't be more excited for him to see what our favorite ultra is all about. We caught up with Darren to ask him a few questions about running, racing and spending time outdoors.

Q: So you went to college in Virginia. Where are you and what are you up to now?
A: Yes, I went to college at Virginia Tech. It was a great experience and I started to do ultras when I was there. We had an ultra running club and I met a lot of my closest friends through that We traveled all over the east coast to race and I fell in love with the trail running culture and challenge out there.
Right now, I just moved from Steamboat Springs, CO to Encinitas, CA. Like literally yesterday. In Steamboat I worked in a geochemistry lab and ran a lot (at least in the summer) and in Encinitas I'm going to work at an environmental consulting company and run a lot year round!
What brought me back out west was the access to trails and mountains, and ability to have huge adventures and train correctly for races I want to do. Not that there aren't great trails out east, but in Colorado and California there's just bigger climbs, higher altitude, and lots of fast people to run with. I kind of change my location based on what I want to train for at the moment, so right now I want to focus on shorter, faster races that are really competitive. California has a lot of those, so I moved to California! Plus I hate running in snow haha.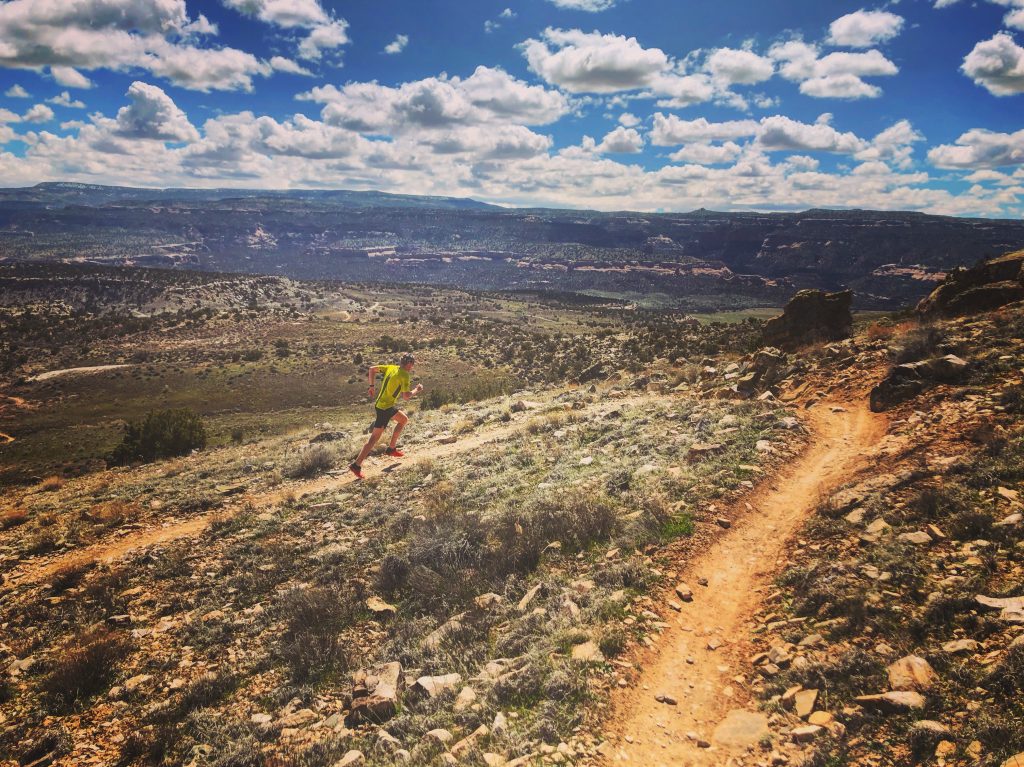 Q: You're a Salomon athlete— what does it mean to you to be part of that team?
A: Yes! I just became part of Team Salomon USA this year, after last years Pikes Peak Marathon. Being on that team means a lot to me– it gives me the ability to travel and meet people from all over the world, to learn from them, to explore with them, and to push myself competitively.
Being on a team also gives me validation and motivation– it encourages me to do what I love (mountain running) by showing that there's some value to society by me running. Running in itself is a totally selfish activity– it takes time away from family, friends, etc.. but in my eyes, I show up stronger in other areas of my life when I'm running well and improving.
Being on the Salomon team gives me an opportunity to inspire others to lead active lives and to take care of the environment, as well as, of course, sell shoes for Salomon. While many people shy away from the promotional, industrial, advertisement side of a sponsorship, that's why sponsorships exist. If they didn't think they could sell more shoes with me on the team, then I would t be on the team. But that's not a bad thing! I truly believe that Salomon makes the absolute best gear and makes me able to do cool things really fast, and I think that's really cool.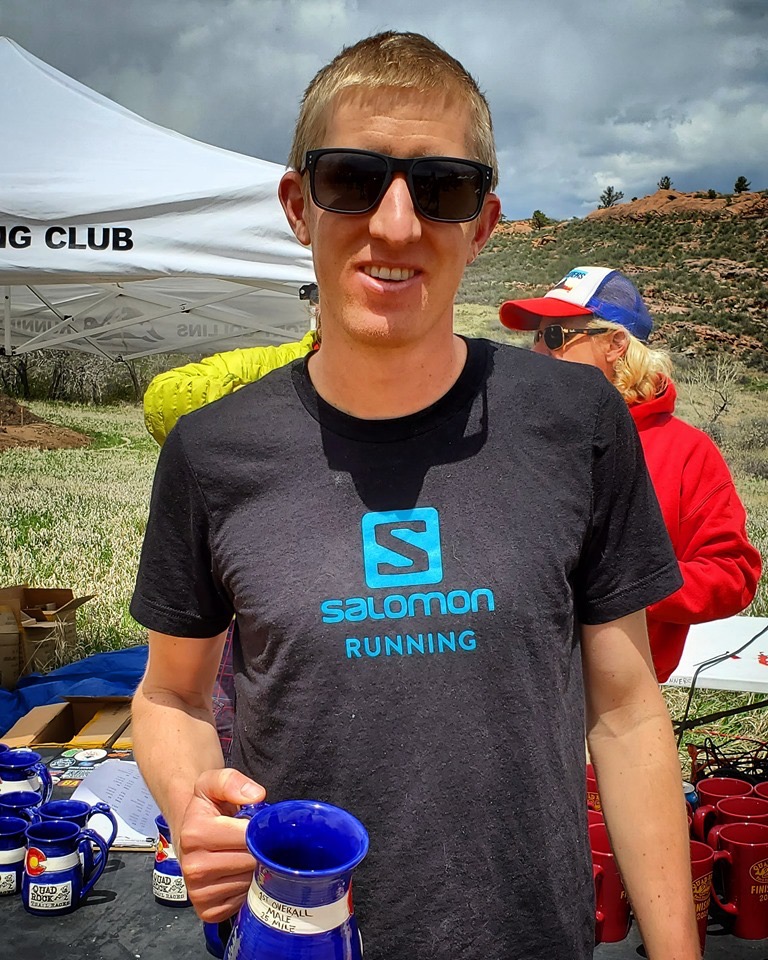 Q: What do you consider your biggest accomplishments in running?
A: Good question. In terms of race results, it's gotta be the Pikes Peak Marathon or Grindstone 100. It's really satisfying to put a ton of hard work into something and figure out how to do it faster and faster. I've run Pikes Peak 6 times and have improved every year. Getting closer and closer to a perfect race is really satisfying and mentally engaging, even though a "perfect race" doesn't exist. Grindstone was great because it was my first 100, and it was really cool to see how the body and mind react to running so far.
However, accomplishments besides races are much more important to me. I've made lifelong friendships, had huge adventures that I'll always remember, and improved myself in so many ways through running. The arbitrary goals and challenges, especially with like-minded people, are the true accomplishments.
Q: Why did you decide to run the StumpJump this year, and how are you feeling going into it?
A: I decided to run StumpJump because I had heard from many people on the east coast that it was an awesome course, well organized, and gnarly. I always like to go back to the east coast and race once a year to reconnect with the people and the trails out there, and this seemed to be good timing.
I had a hip injury the whole summer, but it's slowly getting better. I stayed in shape by biking a lot and have been able to have 3-4 weeks of decent running training. So I'm definitely not in 100% shape but I think I'm in decent enough shape to run really hard and I'm excited for Stump Jump! First race since July.
Q: What upcoming race are you most excited for, and why?
A: I'm excited for the North Face 50 in November, because it's super competitive and is a really fast style of racing. Other than that, I'm really looking forward to mountain running season next spring and summer. I'm planning on running Zegama Marathon and Pikes Peak again.
Q: What advice do you/would you give to someone who wanted to try ultra running?
A: I would say learn how to fail, and dont give up! You will bonk so many times. You will struggle so much. But enjoy the learning process and listen to your body. Improvements will come.
Also, have fun with it! Run with people. Travel to cool places. Not everything has to be a race.
Q: What's your favorite place to run, or favorite kind of place to run?
A: Favorite place to run. Hmmmm. I get enjoyment from running anywhere honestly, because I love mixing it up and I love the movement itself. But probably my favorite is just running up a high altitude, technical peak in the Rocky Mountains. Run hard up, run hard down. I honestly think it's more fun than skiing or skydiving or scuba diving even though I've never scuba dived haha.
I like my lungs burning and I like jumping over rocks and seeing pretty views.
Q: Do you have any other favorite outdoor activities?
A: Yes! I love backpacking, biking, swimming in the ocean, canyoneering, or just sitting around outside. All of these are ways of just experiencing nature with other people. But nothing compares to running!
Q: Do you have a "pie in the sky" ultimate running goal?
A: I think this is a tough question, because no matter what I accomplish, I always want more. Yes, I want to run internationally and to connect with more people and win all these races and see all these amazing trails but there's infinite races, infinite views, infinite people to meet. The real goal is falling in love with the process and appreciating every moment I get to run and push myself and see cool things and meet cool people.
Q: Do you have one favorite piece of running gear that you can't live without?
A: The only thing would be shoes, honestly. My favorite ones are the Salomon S/lab Sense 7 Softgrounds. The best thing about the sport is that you only need shoes to do it. And some people don't even use those!