Body Positioning and Posture

Some runners just seem to be born with good form, achieving a straight back, raised chin and light footsteps without even trying. For many of us, though, cultivating good running form is a challenge that involves intense concentration and gradual adjustments. And while trail running allows for more fluidity of motion than road running, there are still some general body positioning principles that should be followed to prevent injury and improve running.

We've partnered up with the experts at Peak Fitness and Physical Therapy to compile these guidelines for improving and maintaining good running form, both on the trail and off. We'll start from the top and work our way down, highlighting tips and tricks to help you do your best running. 
Head
One of the main things that sets trail sports apart from road sports is the presence of obstacles like rocks, roots and limbs. To avoid constant trips and falls, these elements demand that trail runners stay alert and mentally engaged in their environment. 

Physically, this means keeping your head up, scanning the trail 8 to 12 feet ahead and staying aware of approaching obstacles. While occasional blunders are inevitable, a bad fall can end a run more quickly than fatigue. 
Arms
This one is easy– the arms should be comfortably relaxed and the hands in loose fists. If you notice yourself beginning to slouch or lean excessively, straighten your arms out in front of your body for a few paces to loosen and reset the back and shoulders. 

Trunk and Hips
The act of running is essentially catching yourself from falling over and over again, which is something to keep in mind when thinking about how to carry yourself. On most terrain, aim for a slight forward lean. On downhills, you'll naturally lean back as you engage the "brakes."  

Knees
When focusing on knee mechanics in running, it's helpful to think of your legs like a "true" bicycle wheel. Alignment should be roughly symmetrical, with hips, knees and ankles lined up at the centers of the joints. Put simply, you don't want your knees and ankles knocking or rubbing against each other. Upon foot strike, knees should be slightly flexed to absorb force.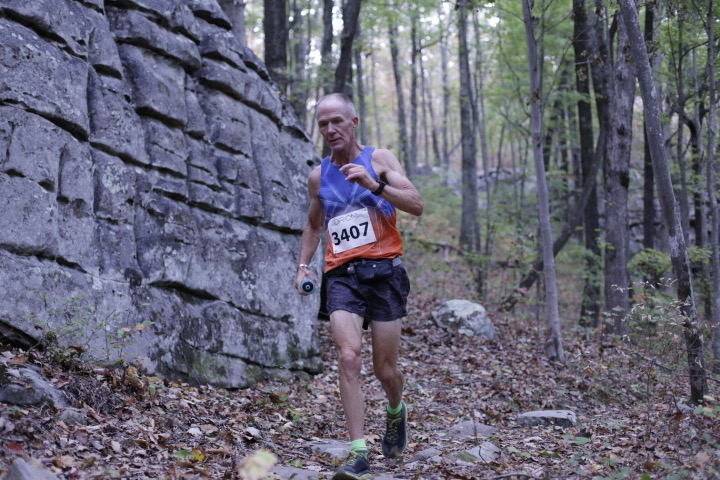 Feet
Whether you're a heel, toe or mid-foot striker, your feet should land underneath your body when running or, in other words, you shouldn't be able to look down and see your foot hitting the ground. 

While a mid-forefoot strike is good for force absorption and energy conservation, if you have a different foot strike pattern that works for you, don't change it. If a strike change must be made, do it gradually over the course of six to eight weeks.
Stay tuned for Part 2 of our Trail Runner's Guide to Injury Prevention from Peak Fitness and Physical Therapy.