In February of this year, Astral Designs launched its most versatile shoe yet. All of their shoes are excellent, but we think the TR1 Mesh takes things to a whole new level. (Full disclosure: we love everything Astral makes, so we might be a tiny bit biased. But this is still an objectively great shoe.) 

The TR1 Mesh is Astral's do-all shoe– it's equally well-suited for the trail, the water and even the office. When the shoe was first released, our staff got to test them out on an early-morning hike with Rock/Creek's Astral rep. The consensus? Super comfortable, super awesome. Here are 4 reasons why this shoe is flying off the shelves this summer. 

1. Fit
Unlike the also-popular Astral Loyaks, the TR1 Mesh come in both whole and half sizes, so you can get the perfect fit. The toe box is nice and wide to let your feet spread out, while a flexible upper molds to your foot for a snug fit through the laces. 

2. Feel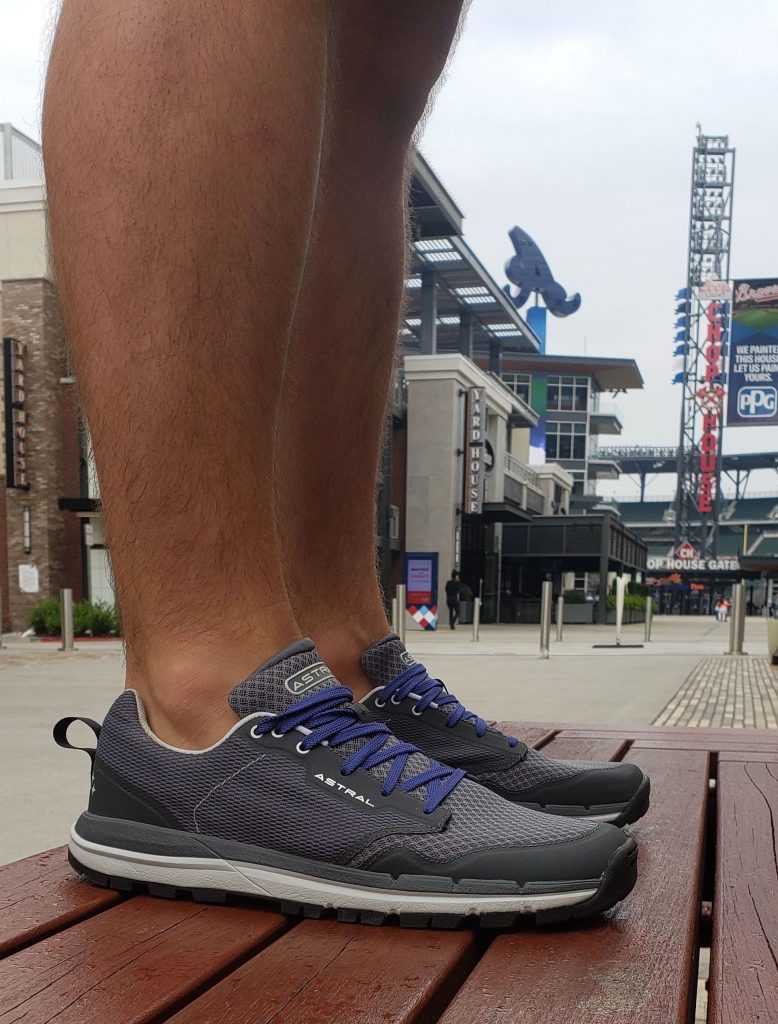 First and foremost, these shoes are comfortable, comfortable, comfortable. Whether hiking to a swimming hole or doing some serious trail running, the TR1 Mesh can go the distance without causing blisters or hot spots for most people.
The shoes only have a 1 mm height difference between heel and toe, so they essentially feel like zero drop.

3. Construction

Every element of an Astral shoe is designed with water in mind, which is why the TR1 Mesh feature water drainage holes, breathable mesh and quick-drying materials. Polygiene treatment fights odors and funk that would otherwise result from constant dunking and drying.

The outsoles are made of Astral's patented G Rubber, which offers superior slip-resistance for wet surfaces like rocks and riverbeds.

4. Versatility

All of these elements come together to make this an impressive do-everything shoe. They feel just as at home on a long run or hike as they do inside of a kayak or on a standup paddleboard.